Queens Quay
We hope you find all the information you need on this page regarding our Queens Quay development in Clydebank. Please pass any enquiries you may about this site to info@clydebank-ha.org.uk or call 0141 941 1044.
About
Our Queens Quay development in partnership with Cube Housing Association and West Dunbartonshire Council continues to progress well and it is likely that our 37 homes will be available for let in early 2022.
The Association will be providing the following: -
4 wheelchair adapted flats
2 one bedroom flats
25 two bedroom flats
6 three bedroom flats
Apply for a House
Please note if you are already on our housing list for a 1, 2 or 3 bedroom house, this development will automatically be added to your choices. If you are not on our housing list and wish to apply to us for housing, visit our application page where you can access our housing and medical forms. Once completed, you can return by email to applications@clydebankha.org.uk.
Contractor Newsletters
CCG Info Sheet 5 - Queens Quay
CCG Info Sheet 4 - Queens Quay
CCG Info Sheet 3 - Queens Quay
CCG Info Sheet 2 - Queens Quay
CHA Newsletters
Our Newsletters also contain a development update on all of our current developments.
Press Releases
Photos - October 2021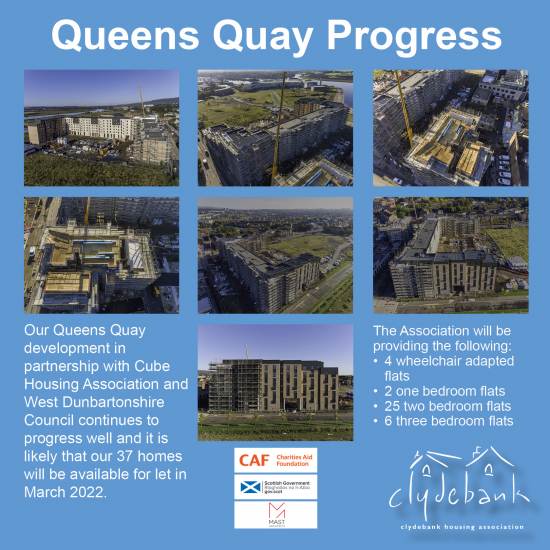 Photos - May 2021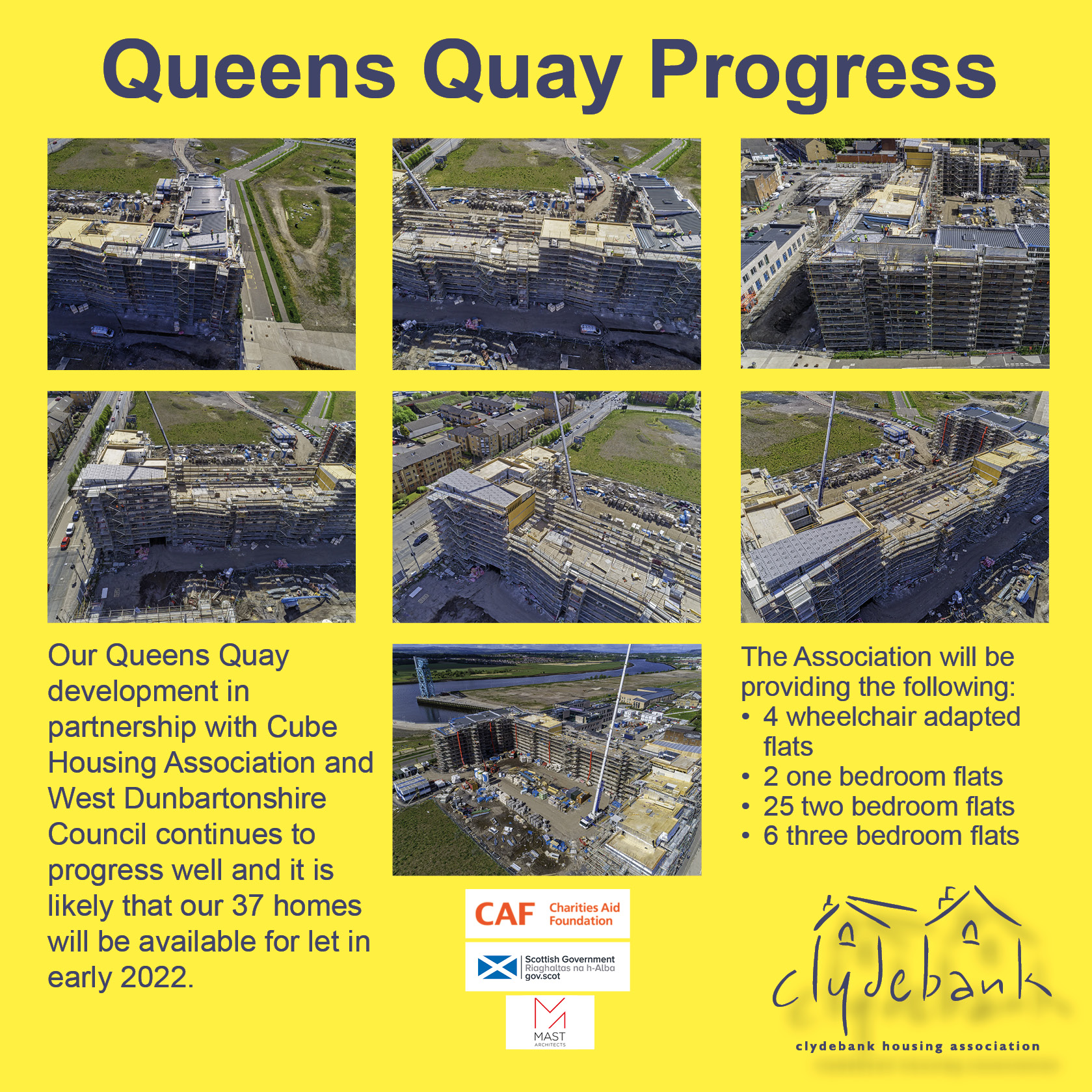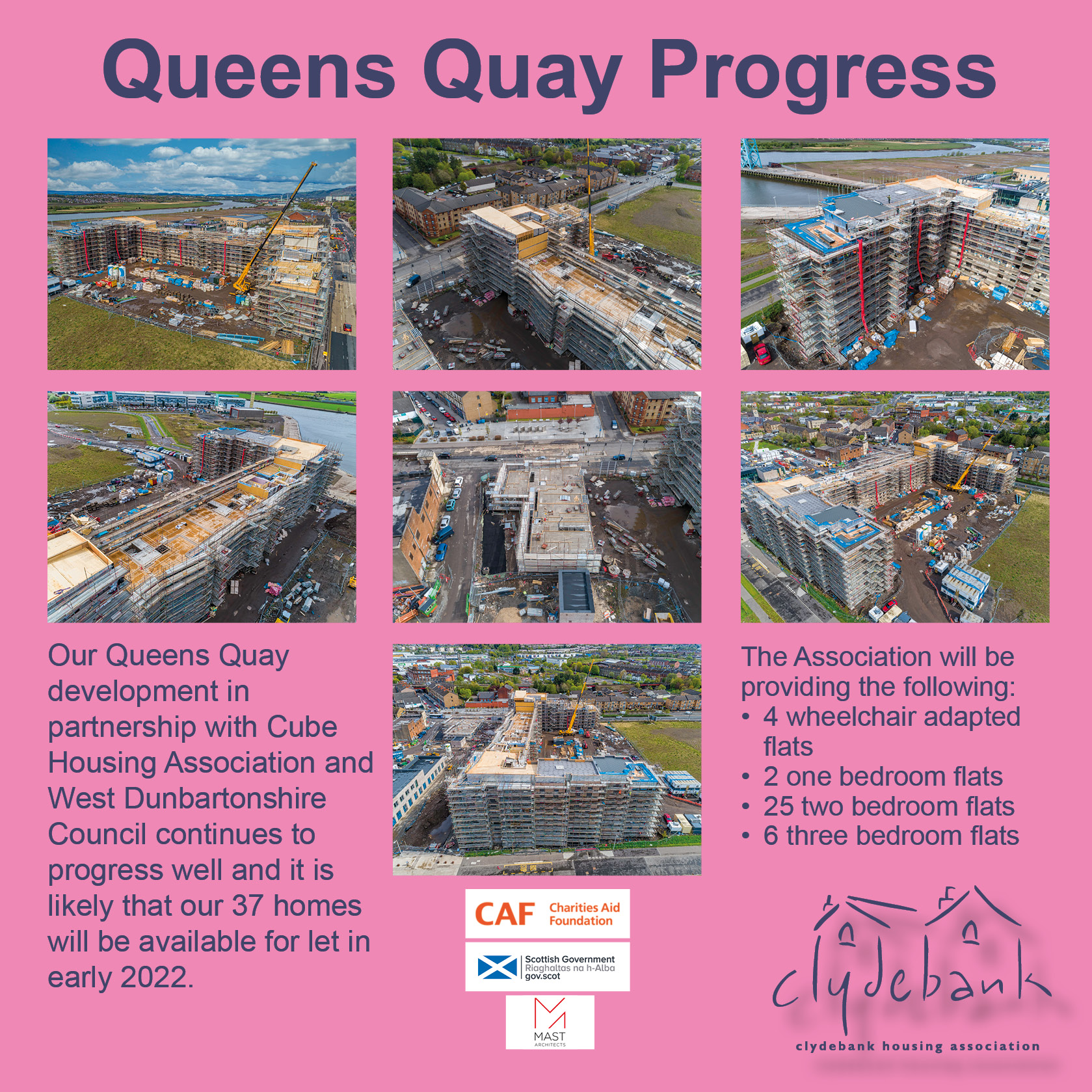 Photos - February 2021

Photos - August 2020