Homestake
The Homestake scheme has now been replaced by the LIFT scheme.
Homestake was a shared-equity scheme aimed at helping people on low incomes who wanted to own their own homes but who could not afford to pay the full price. It was aimed at first-time buyers but also others whose life circumstances have changed, for example, people affected by marital breakdown. The scheme was been designed flexibly so that it could be used to help disabled people and older people access more suitable housing.
If you had registered your interest for Homestake, your details will automatically be transferred to our LIFT interest list.
Dean Court
In summer 2008 Clydebank Housing Association purchased 36 new-build flats from CCG Homes for the Homestake scheme.
These flats are all two double-bedroomed flats with ensuite master bedrooms, fitted kitchens, gas central heating, security entry and private parking.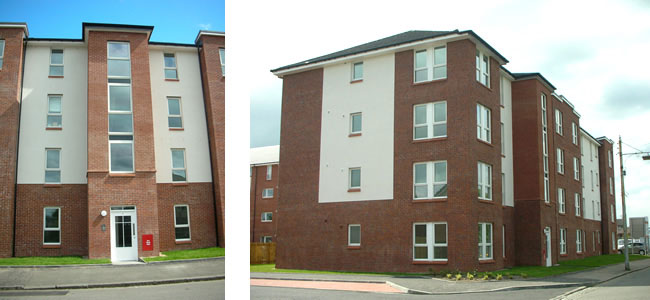 All applicants for the scheme were means-tested and the successful applicants received a grant from the Scottish Government to help them purchase their home.