Tenancy Sustainment
Fiona Campbell is our Tenancy Sustainment Officer until 2023 and funded by the Scottish Government's Homeless Prevention Fund. Fiona's post is shared between 3 local Housing Associations and will allow the 3 Associations to provide a dedicated tenancy sustainment service to all tenants.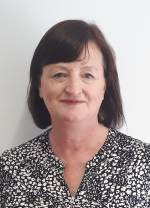 Since the role came into play in December 2020 there have been many successes such as:
• Obtaining tenants new / second hand furniture
• Referring for food parcels/access to food banks
• Fuel vouchers availability
• Referrals to utility parties to shop around for cheaper/better tariffs/behavioural changes in the homes
• Referral for welfare check in order to maximise income and ensure obtaining correct benefits
• Referral to debt advice in relation to budgeting/debt
• Referrals to recruitment/employment agencies to help get back into work/training courses
Fiona can offer assistance in many areas; some of which include the condition of your home/decoration, fuel poverty, community care grants, crisis grants, welfare assistance, food parcels.
Fiona works in conjunction with other agencies - Working4U, Recycle Rooms, West Dunbartonshire Council and befriending services.

There is support and assistance available that you may just not be aware of and Fiona is able to highlight and refer where possible.

If you feel you have an issue Fiona could assist with she can be contacted at our office on 0141 941 1044 or fiona.campbell@clydebank-ha.org.uk