Centre81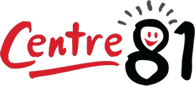 Centre81 is a Clydebank Housing Association wider role initiative at the heart of the Whitecrook community, costing over £2.8 million and largely funded with grants from Europe (ERSF), the Scottish Government (Wider Role) and a number of other agencies. Centre81 opened to the public in early May 2008 and was officially opened by Elspeth Attwooll MEP on 11th July 2008.
The development of Centre81 is a major milestone in the future regeneration of Whitecrook, which is considered to be one of the most deprived areas in Scotland. With a focus on assisting residents to gain skills, qualifications and experience so that they can move out of the benefits trap and into work, the centre will also provide a range of activities to engage with young people, reduce anti social behaviour and increase the capacity of the Whitecrook and wider Clydebank communities.
It also aims to improve the physical and mental health of residents through a range of innovative and exciting programmes.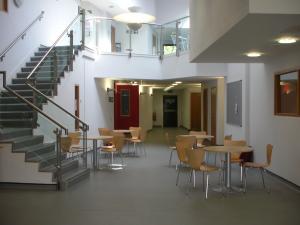 Centre81
2-16 Braes Ave,
Whitecrook,
Clydebank, G81 1DP
Tel: 0141 533 7070
email: reception@centre81.org
Facebook:@Centre81Clydebank
Twitter:@Centre81_CHA
For further information on Centre81 contact Ali or Jean on 0141 533 7070.
Location map for Centre81